"Coffee with..." is a popular TV show that airs on B92 TV. Actress Jelisaveta Seka Sablić and her bartender, portrayed by Zoran Cvijanović, are the hosts of the show.
Every weekday, they welcome various guests from the world of entertainment and culture.
ali i razne zanimljive ličnosti iz drugih sfera. Emisija je podeljena na
The show consists of three segments - an opening monologue by Seka Sablić, comments with the bartender, and a conversation with the guest. With intriguing questions and stories from the lives of well-known personalities, "Uz kafu sa..." is a program that will make you laugh, entertain you, and simultaneously provide insights into the lives of interesting figures. Watch "Uz kafu sa..." every weekday at 2:30 PM on B92!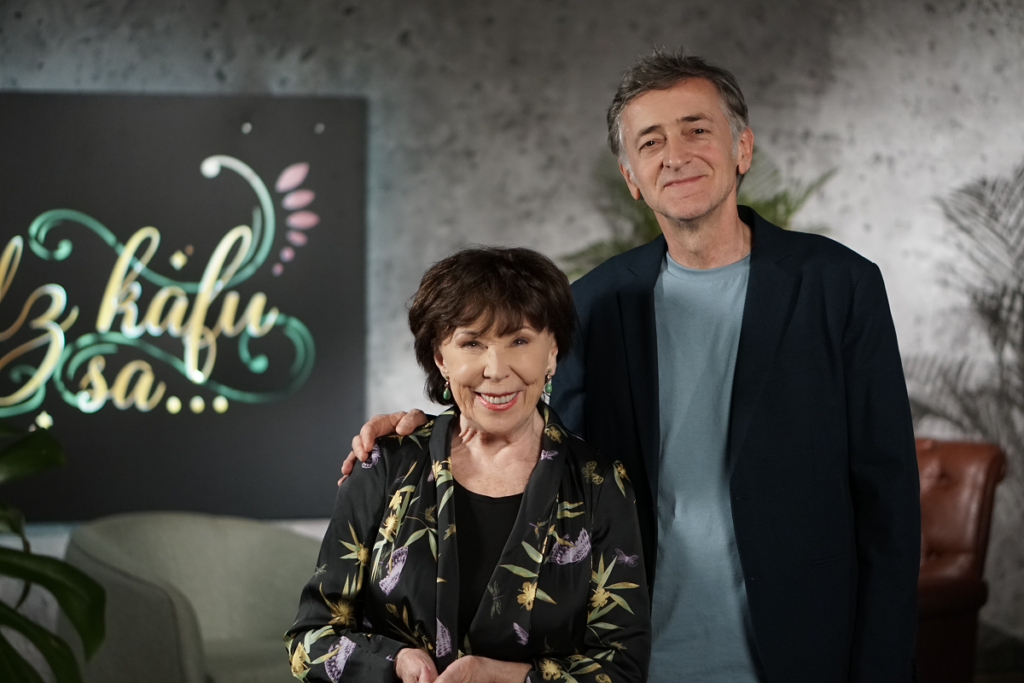 Type: TV Show
Genre: Talk Show
Premiere : 20.3.2023
Broadcast: TV B92
Number of episodes: 220
In addition to actress Jelisaveta Seka Sablić and Zoran Cvijanović, the show "Uz kafu sa..." will also be hosted by another acting couple - Sandra Bugarski and Ivan Ivanov.