"The Game of Destiny" is a Serbian drama television series based on the Colombian The New Rich, The New Poor TV series by Caracol Televisión. The premiere was held on January 20, 2020 on TV Prva. "The Game of Destiny" proved after numerous, mostly Spanish and Turkish telenovelas, that were broadcasted on Serbian national frequencies for years, that the domestic TV production content was in far higher demand by our audience. "The Game of Destiny" enjoyed the highest ratings since it started broadcasting, under the production baton of the Innovative Production company, in alliance with Serbian drama and television writer Žarko Jokanović and an amazing cast and production team. At the very beginning of broadcasting, "The Game of Destiny" had set a record as the most viewed TV series in Serbia and it's ratings have been getting drastically better ever since. The series was more than twice as watched as all other programs on national television combined, with a record share of 45.9%. "The Game of Destiny" also holds a record in Serbia as the TV show that produced the most episodes, with almost 600 broadcasted episodes on Prva TV. Very talented star cast has made its place in the hearts of Serbian audience. Milica Milša, in the role of Ada Kanački playing a leading role, also lots of great young actors were discovered such as Luka Raco in the role of Alekse Ožegović and Stevan Piale, in the role of Luka Kanački. Many actresses who have had great results in the theater for decades, achieved huge success in this television project and become people's favorites, such as Sandra Bugarski, Olja Levic, Matea Milosavljevic, Pavle Jerenic, Ammar Mesic, Ivan Savic, Darko Tomovic, Kristina Jovanovic. Snezana Savic, Lidija Vukicevic and many others.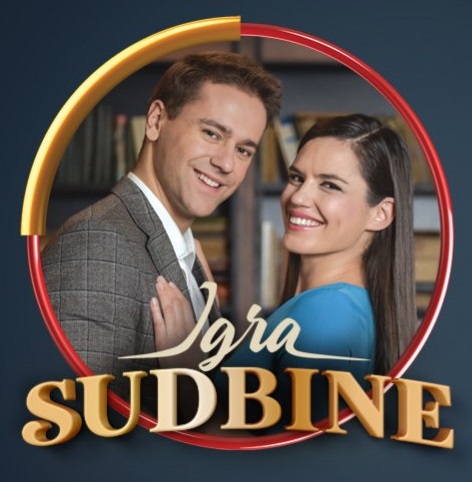 Type: Series
Genre: Drama
Premiere: 20.01.2020
Broadcasting: TV PRVA
Broj epizoda : 1000
Lidija, a dying nurse, confesses to Ada Kanački, woman of high social rank, that more then thirty years ago during childbirth she accidentally replaced her newborn son with someone else's baby. Ada then decides to make her biological son Luka, and Aleksa who she has been raising for years to switch places. Aleksa, who grew up in wealth experiences for the first time in his life what's like to live without money, and Luka, who on the other side grew up in poverty suddenly becomes rich. They both slowly start facing new life challenges. For Luka, it's running a multinational company, and Aleksa has to adjust to a life without the usual luxuries. With his new wealth Luka instantly become famous and more attractive to the opposite sex, which lead to the end of his long-term relationship with Mila. On the other hand, Aleksa faces betrayal from his closest friends.